Factory Equipment and Services
Research and Design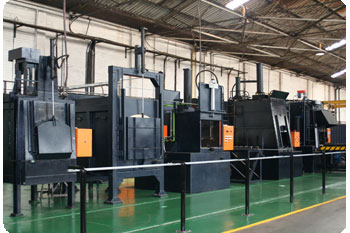 Ongoing research and chain development to meet specific customer requirements are given high priority. Existing designs are constantly being improved and modified to meet the changing needs of a dynamic market. Extensive use of in-house CAD facilities contribute to Salchain's ability to supply products perfectly matched to suit the client's applications. The design team is well supported by a modern factory capable of meeting the strict tolerances required by today's
heavy duty conveyor chains
.
Only the best equipment
Installed equipment includes an extensive range of presses, CNC machines, profile cutting equipment and heat-treatment facilities. A modern comprehensive tool room provides Salchain with the support of quality tooling, manufactured using CAD / CAM, CNC, and spark erosion equipment.
Quality Control Facilities and Procedures
Salchain's products are monitored at every stage of manufacture. Inspection of all components takes place throughout the manufacturing process. Test facilities include a mobile spectrometer, ultrasonic and magnetic particle inspection, tensile, impact and cold bend testing. A comprehensively equipped laboratory is maintained for calibration of measuring equipment and metallurgical testing.
Stockholding and lead times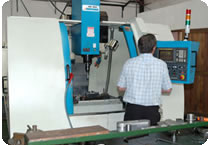 Salchain stores are well stocked with the most popular steel raw materials, forgings and castings as well as finished components and
chains
. This allows for very competitive manufacturing lead times for many types of chain. On request of established clients, stocks are kept of finished products thus reducing client stockholdings and improving their cash flows.
Refurbishment Options
In some instances, customers prefer to refurbish used chains thus saving approximately 30% on the price of a new chain. Salchain offers this service for both Salchain used chains and competitors chains. Generally sidebars and inner blocks can be reused and round parts such as pins, bushes and rollers require replacing.